Your browser does not support the audio element.

This is a Secure Mp3 player and needs time to load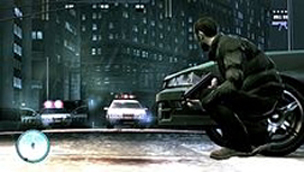 You're listening to The Oh of Pleasure by Ray Lynch & Tom Canning
From Ray Lynch's Platinum album Deep Breakfast
| | | | | |
| --- | --- | --- | --- | --- |
| | | No one was more surprised than we were when we were contacted by RockStar with their interest to include The Oh of Pleasure in their Grand Theft Auto IV video game. We didn't even know what it was. So we searched around the internet and found out about it. What we found surprised us; a high powered action-adventure video game series that wanted to include Ray Lynch's The Oh of Pleasure. So we agreed and kept good company with Hip Hop, Jazz Fusion, Electronica, Ambient Music, among others. Amazing. | | |
The Oh of Pleasure can be downloaded from
iTunes and Amazon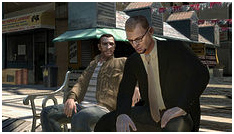 What astute listeners and hip game players ACROSS THE WEB are saying about the music of Ray Lynch in Grand Theft Auto IV:
Some AMAZING FACTS about Grand Theft Auto IV:
Grand Theft Auto IV broke the Guinness World Records for "Highest grossing video game in 24 hours" and "Highest Revenue Generated by an Entertainment Product in 24 Hours". It sold 3.6 million copies on day one, which equaled roughly $310 million in revenue.


For first day sales it also broke the record of "Fastest-selling video game in 24 hours", previously held by Halo 3 at $170 million.

© Copyright 1995- Ray Lynch Productions
10336 Loch Lomond Rd.
Middletown, CA 95461-9500
Contact:
click here